peace presbyterian women
Peace Women gather monthly (Sep-May) for meetings that include fellowship, Bible Study and meaningful spiritual experiences on its agenda. Membership is open to all WOMEN of Peace Church. Association members also participate in missions of the church worldwide and three ecumenical celebrations each year.


Presbyterian Women of Peace Presbyterian Church, Stuart, FL is in the Presbytery of Tropical Florida, the Synod of South Atlantic, of the Presbyterian Church (USA)
PRESBYTERIAN WOMEN PURPOSE (Unison Reading)
Forgiven and freed by God in Jesus Christ, and empowered by the Holy Spirit, we commit ourselves:
To nurture our faith through prayer and Bible study,
To support the mission of the church worldwide
To work for justice and peace,
And to build an inclusive, caring, community of women
That strengthens the Presbyterian Church (USA)
And witnesses to the promise of God's kingdom.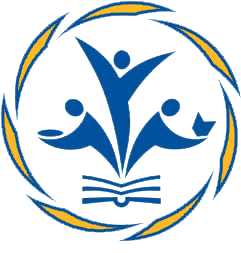 Explanation of Presbyterian Women Logo
Forgiven and freed by grace through faith, the central figure stands in praise.
Rooted in faith the trio of women emerge. The outline of the central figures forms a cross. We are Presbyterian women engrafted in Christ by the power of the Holy Spirit. It is no longer we who live, but Christ who lives in us.
The right figure holds a book to guide her studying, praying and reading.
The left figure reaches out to care for others, as she shares, nurtures, and heals. The circle represents the church worldwide where women offer their gifts and talents in the midst of the global community.
The uplifted arms of the central figure reach out to embrace a just peace. The relationship between the three figures depicts lives of wholeness rather than turmoil.
The three women have no distinct features. They represent all women. The shapes surrounding them express energy, strength and openness.
Our name, Presbyterian Women, ties us to our denomination. The Bible resembles the Bible depicted in the Presbyterian Church (USA) seal.
Guided by the purpose, Presbyterian Women witnesses to the reality of God's present realm.

COORDINATING TEAM 2021-2022
Moderator: Annetta Rosato
Vice Moderator: Betty Millar
Secretary: Dottie Colquhoun
Treasurer: Barbara Tapply
Committees
Missions: All Members
Publicity: Doris Hedman
Sunshine/Caring: Sue Allalemdjian

PROGRAMS & MEETINGS FOR 2021-2022
We meet at 9:15 am, Bible Study at 9:30 am, followed by a business meeting, or programs.
2021
OCTOBER 11 Regular Meeting Bible study lesson 1. Meeting followed by a Salad Luncheon, bring a friend and a salad to share.
NOVEMBER 8 Regular Meeting Thank Offering. Plan Cookie Sale and Bible study lessons 2 & 3.
DECEMBER 13 Regular Meeting Bible study lesson 4. Meeting followed by Pot Luck Luncheon, invite a friend and bring a dish to share.
DECEMBER 18 **SATURDAY** 1 pm Meet at church to BOX COOKIES

DECEMBER 19 **SUNDAY** Annual Cookie Sale after church service

2022
JANUARY 10 Regular Meeting Bible study lesson 5.
FEBRUARY 14 Regular Meeting Bible study lesson 6. Meeting followed by a Salad Luncheon, bring a friend and a salad to share.
FEBRUARY 20 Blanket Sunday
MARCH 14 Regular Meeting Plan Mission Distribution. Bible study lesson 7.
APRIL 11 Regular Meeting Plan May Banquet. Bible study lessons 8 & 9
MAY 10 **TUESDAY** Annual Spring Luncheon at Miles Grant Country Club

Missions and Projects
Hope Rural School, Indiantown, FL
Kin Doo Family Center, Indiantown, FL
Missionary Flights International, Fort Pierce, FL
Port Salerno Elementary School, Stuart, FL
Samaritan Center for Young Boys & Families, Stuart, FL
Presbyterian Women of Tropical (South) Florida
Peace Church Rummage Sale & Bake Sale (January)
Church World Service Blanket Sunday (February)
Presbyterian Women Birthday Offering (May)
Presbyterian Women Thank Offering (November)
Peace Church Annual Cookie Sale (December)
Presbyterian Disaster Assistance Fund (when needed)
LEAST COIN PRAYERS
The coin I hold is very small
- as money goes-
Not much at all,
But, take it Lord
And work Your good
Toward peace on earth
And family hood.
As one rain drop
Can start a sea
A wave of love
Can start with me.


The International Committee, FLC, suggests this prayer c/o The Church of Christ in Thailand 109 CCT Building 13th Floor Surawong road Khet Bangrak, Bangkok 10500, Thailand

Our Loving Creator we present ourselves in your divine presence to thank you for all the bountiful gifts of life. We are especially grateful for the Fellowship of the Least Coin which binds us together in love and forgiveness around the globe.

Free us from all doubts and prejudices, we pray. Inspire us to live in solidarity with humankind that we may know the joy of giving and receiving.

Dear God, accept this least coin as a token of love. Make us mindful of the miracles of these coins. Let us honor your creation with love as shown through the life, death and resurrection of your son, Jesus Christ. Amen.